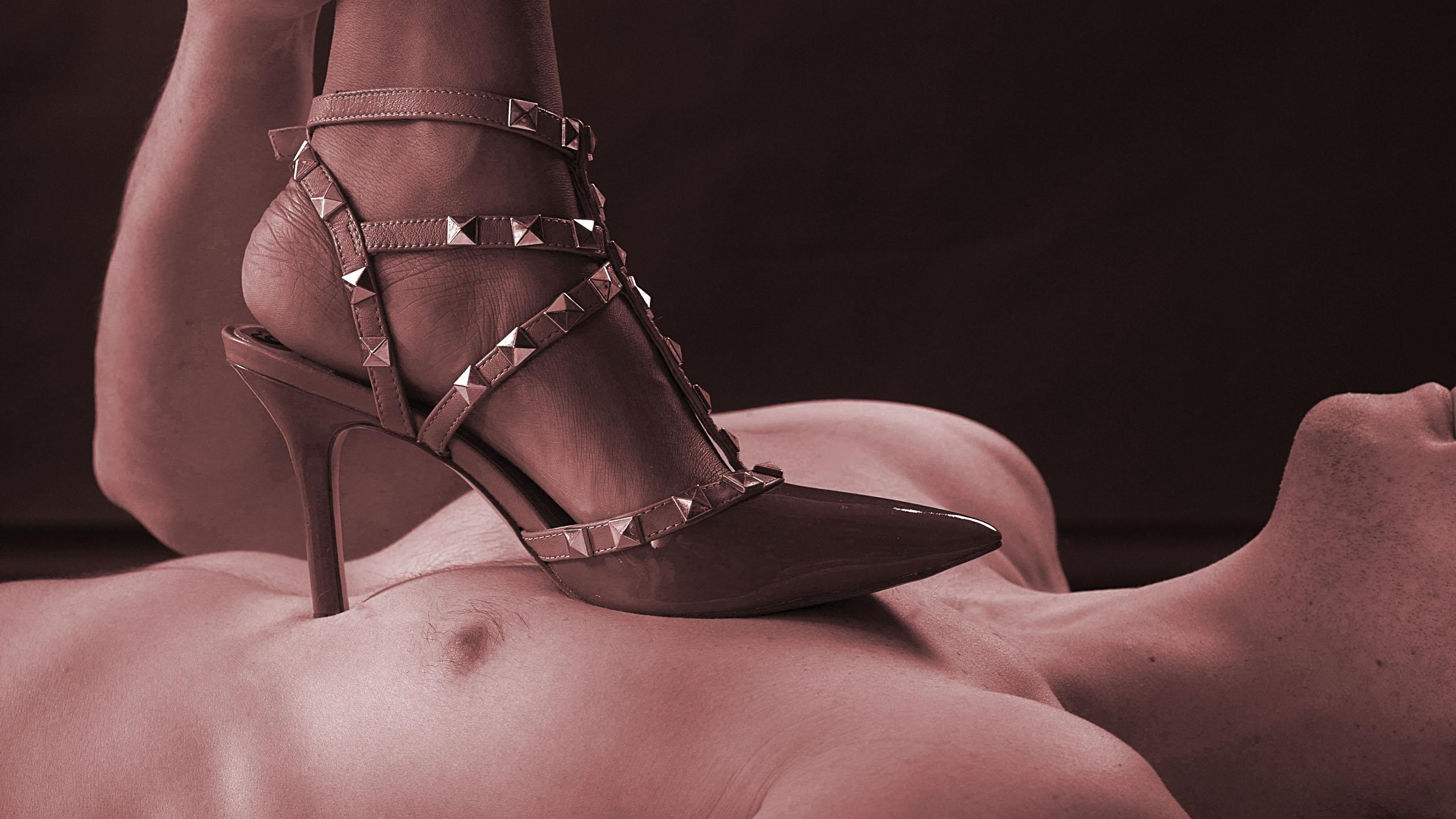 Everybody responds with disgust at the thought of their parents having sex, if you feel pleasure instead you're probably disturbed or are you? Feelings of love and lust can be confusing since they usually go hand in hand. What's love and what's lust? My wife and I have had an uber compatible sexual relationship since we first began seeing each other that's continued to this day, knowing what I know about psychology now, I see why we made amazing partners both in the bedroom and outside. We were hurt the same and thus the same on the inside. The way her pain's pussy manifested outwardly perfectly fitting into my pain's penis, like those satisfying videos of a tube perfectly sliding into a hole. One example is I'm overly self-critical, always looking to myself for the problem, in her case she's always looking for others to blame. We both feel like we are the problem, but outwardly the behaviour manifests oppositely. I blame myself too much and she blames others too much.
We unconsciously seek out partners who hurt us in the same way our caregivers hurt us in childhood, in other words, you marry your parents. I married my mom. My distant uncaring mother who never protected me from my dad, together my wife and I recreate the same dynamics my parents create, the same is true of her and her parents. Which disturbingly must mean I'm fucking my mom and she's fucking her dad. In a way, we are all slightly incestuous, instead of directly fucking our parents we seek them out in our partners, a sick joke played on us by god (fuck youuuu you sick bastard). Viewing all our sexual kinks through this lens has brought me a lot of insight.
Now I have something uncomfortable to do, which is to tell you a precise example from my own life. But before I'd like to give a little insight into the discomfort I feel now.
When I first learned of my sexual interests it started small. I realized I was interested in being submissive. This was uncomfortable for me to admit at first because that meant I was not a man, I was a bitch. I masturbated to female domination porn for a long time, but then I started expanding my horizons to things I'd view as even more disgusting. While watching porn, I'd see recommendations for videos related to female domination, but more extreme (from the perspective of a "normal straight guy"), initially though, I'd think "that's gross eww, never". I realize now it was repression rooted in self-hate, there was a part of me that was excited by it, but denied it due to how disgusting and pathetic I'd see myself after. This genre of porn was, drum roll please, dah dah dah dah, cuck porn. Woo now the internet will know how fucked I am (projecting self-hate as I write lol jk I came a long way to be able to write about this publicly). Anyway, for years it was solely female domination and when cuck porn was recommended I'd be grossed out, even actively avoiding looking at the image displayed next to the video until I came to realize that I enjoy it, but denied it out of the hate I had for someone who'd be interested in something like that because obviously that makes you a little weird sissy bitch.
Now that I've told you my dirty little secret, let's dive into the psychology behind my kinks. In the cuck scenario I'm powerless to another man fucking my wife, now a closer look reveals that I'm not really watching my wife being fucked, but I was recreating the dynamics of my dad abusing my mom, by abuse I don't mean beat, it was primarily yelling. I recall one time while driving to my mom's family's house in Lebanon, my dad was yelling at my mom, me being sick and tired of it attempted to fake cry so that he stops, such a cute sweet boy I was, but it backfired and instead I got yelled at and told to shut the fuck up. No wonder I had daddy issues.
Let's break down a couple of other kinks. A dominant person is coping for feelings of weakness and a lack of control, which is true of a submissive as well. Both again have the same internal pain, but cope in an opposite manner. The same is true with respect to the giving and receiving of pain, both have been hurt physically and emotionally so they're recreating their trauma. My wife was made to feel humiliated as a child, as was I, she gets off on degrading, I get off on being degraded, opposite sides of the same humiliation coin. I was also hit as a kid, not too much, but enough that it got stuck in my psyche. I've found a part of me that gets off on beating the shit out of someone, I imagine myself towering over her and my body fills with the capacity to break her bones as I beat her mercilessly, there's also a part of me that is the one being beaten mercilessly, the way I was as a child.
A question I've been grappling with related to all this kink talk is does healing your trauma result in the exorcism of them or do you just get kinkier? Based on my experience, I think it's the latter. Despite my kinks stemming from my parents hurting me which instilled in my head self-hating beliefs that I'm weak, pathetic, etc., which lead me to recreate that in sex and life generally by being weak and degraded, I see now it a lot of it was rooted in the denial of being those things. I yearned to allow myself to be weak to accept the fact I don't have control of everything, but I just couldn't let myself be those things because it would mean I'm unlovable, as I was unconsciously taught by my parents. What's brought me freedom is accepting myself whether I'm strong or weak, smart or stupid, beautiful or ugly. This allowed me to bypass those things, to stop caring about them. Little Hachem never gave a shit about any of those things, all I want is to have fun and do the things I want to do without parts of me always on the lookout for things that threaten my ego and reactively responding to them.
The book Existential Kink by Carolyn Elliot argues there's an aspect of yourself (your shadow) that enjoys giving/receiving pain the way you do in kinks but in real life. Things you otherwise would consciously say you don't want, like being humiliated at work, or hurting your partner, your shadow actually wants and thus creates those experiences for you, the author of the book says "having is evidence of wanting". You may say you don't want what's happening to you, a mean wife, getting fired, etc., but if you got it you want it. Here's an example from fights with my wife, when triggered aspects of herself that developed to protect her to come out, in this case, she's disconnected from her emotions, has a cold distant look on her face, and she's mean. A big fat meanie. Now in the past, this caused a lot more problems because obviously I don't want to create this scenario, but when I looked back at our fights with Existential Kink in mind, I felt parts of myself getting off at the fight, and the feelings of being hurt, and when I thought of how my wife made me dumb, and I looked up at her eyes (we were talking about this together when I realized this) I got the biggest hard-on for her. That's all the proof I needed to know Carolyn isn't bullshitting. This idea kind of fucks shit up though.
If childhood wounds result in a belief that I'm weak, this makes me feel bad and so I hate myself for not being good enough. Now let's say this manifests as letting people walk all over me. Do I create those situations because I hate myself and think I deserve it? Or is it like Carolyn says that a part of me enjoys it and wants it? Or is it even both? In the past, while trying to write various wounds (negative beliefs) would be triggered which would result in paralysis, then procrastination, and ultimately giving up. I'd write a few sentences, erase them, do it again, rewrite a sentence over and over again, feel blocks that make it hard to think, or just stare blankly. Focusing only on the belief that I need to be smart to be loved, my fear of being dumb was getting in my way of doing what I want. As that situation would happen over and over again I'd be left feeling frustrated and down, I failed again. Consciously I wouldn't say I enjoy any of that, but why do I create this situation?
The pain we feel in our lives hints at what's within the depths of our unconscious. Through some introspection I arrive at the conclusion I believe I'm dumb, thus not good enough and unlovable, so I don't deserve to be happy. I stop myself from writing because I'm sabotaging my own happiness, I don't deserve love and joy, so I hurt myself. This goes against Carolyn's idea that I create that situation because secretly a part of me loves it. But when I think of being made to feel dumb in a kinky way, "look how dumb you are you can't write, you're so pathetic, a loser" to see if there's a part of me that enjoys it, I find that like being degraded sexually, there is a part of me that gets excited. I do enjoy it? I don't think so, but I do believe I have a way to reconcile the two. I believe the reason I get off is because that's exactly what I need to heal. I need to love myself even dumb. The same is true for any other of my negative beliefs. Paradoxically through accepting, loving, and embracing being dumb, I free myself to transcend the duality of being smart and dumb, I can just be.